Helping the people of Bryan County, Chatham County and Effingham County with tree removal, tree trimming, stump grinding and debris hauling for 30 years.
We are the Tree Service team that can help you.
We are Licensed
As a professional contractor, we are properly licensed to perform tree service at all levels, and will provide a copy of our license at your Request.
We are insured
We are fully insured with workers compensation and general liability insurance and will gladly provide a certificate to any customer that requests it.
We are experienced
With 30 years of experience, we will discuss with you the safest method for removing or trimming your trees. Let us go out on a limb-so you won't have to.
Are you in need of a Tree Removal, Tree Trimming or maybe an Emergency Tree Work?
Tree and Limb removal can be a hazardous job, especially trees close to your home. Our estimator will discuss with you the safest method for removing or trimming your trees and give you a free verbal proposal. Depending on the tree location and health, the estimator will decide if the tree should be climbed or if the bucket truck can be used. We specialize in emergency tree work, assisting customers during hazardous conditions. To prevent further damage to your property, we can utilize cranes in the delicate job of removing a fallen tree from your home.
Call to have an estimate done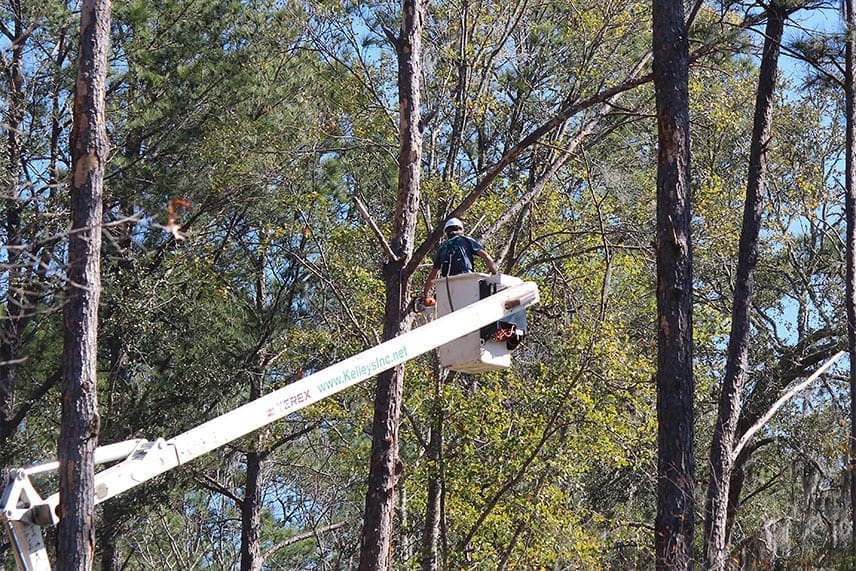 Testimonials from Customers
Tree Pruning, Stump Grinding and Shrub Trimming
Pruning your trees on a regular basis keeps them healthy and beautiful. We prune all trees, no tree to big or job to small. We can do the job to your satisfaction such as:
Thin out trees for additional sunlight
Remove larger limbs over structures
Remove dead and hazardous limbs to keep trees healthy and strong.
We use a Vermeer 802 stump grinder to grind stumps 6-8" below the ground surface. We can handle larger stumps and stumps in hard to reach areas with our Vermeer SC60TX grinder- it is on tracks and get through tight gates and areas. Once the stumps are ground, you can use the mulch for flowerbeds.
Call to have an estimate done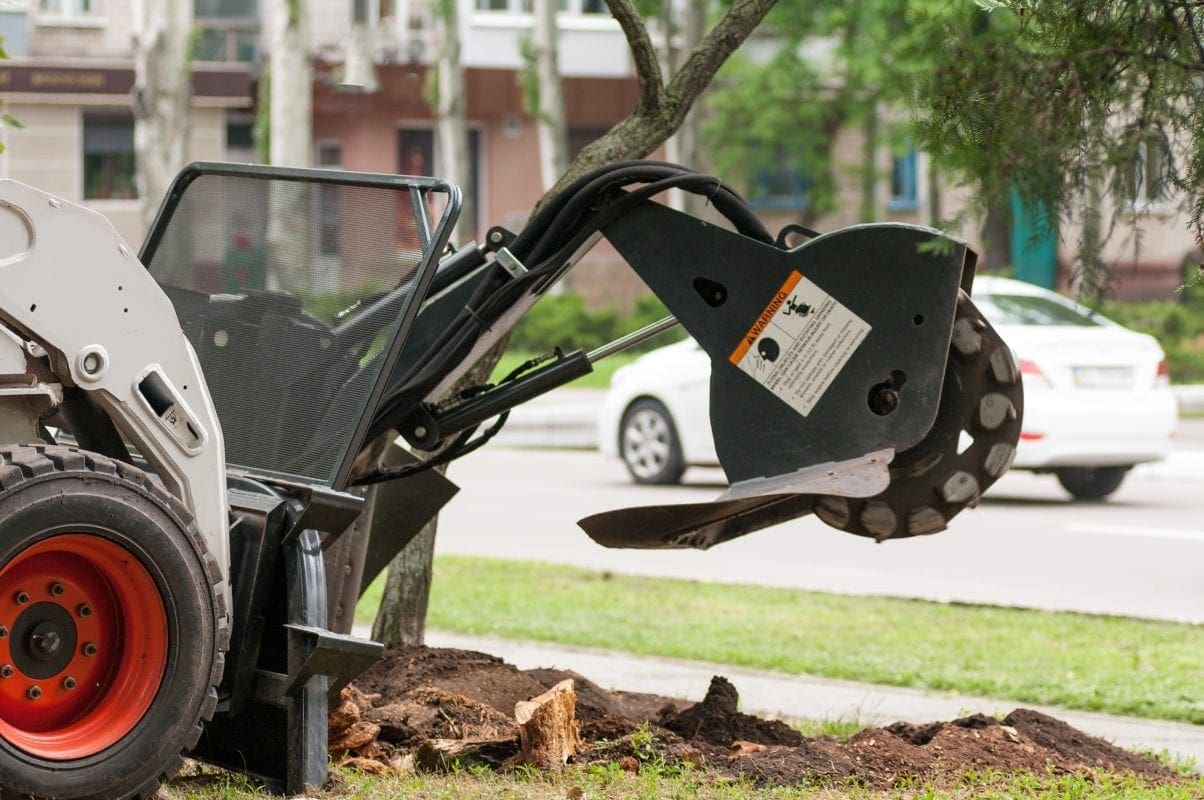 HURRICANE DISASTER RECOVERY & CLEANUP
Over the past 28 years we have assisted in hurricane cleanup in the South Carolina, Georgia, Florida and Texas areas. We are capable of piling organic debris from yards and roads and hauling this debris to a designated area. In addition, we have sorted, screened, separated and ground organic debris with our tub grinders.
Some of the storms we have assisted in include:
Hurricane Hugo in Charleston, SC (1989)
Hurricane Charley in Punta Gorda, FL (2004)
Hurricane Ivan in Pensacola, FL (2004)
Hurricane Wilma in West Palm Beach & Miami, FL (2005)
Hurricane Ike in Louisiana & Texas (2008)
Hurricane Matthew in Southeast Georgia (2016)
Call us we can help
Top 5 things to consider when hiring a tree company
Safety
Safety and Insurance are the top two aspects when considering hiring a tree company. With the dangerous nature of our business, safety is critical. Make sure the tree company you hire follows safety standards, has a safety policy and holds regular safety meetings with the employees.
Insurance
Another important thing to look for is that the company is fully insured with workers compensation and liability insurance. The workers compensation covers the employees in case of an accident. If any contractor working on your property does not have workers compensation, the homeowner could be liable if an employee gets hurt. The liability insurance covers your property in case the tree service damages a structure.
Good Reputation
Any service company that performs work at a residence should have a good reputation. Ask you friends and neighbors for references and check the company's website. The best customers are happy customers that will refer us!
Never Pay Upfront
Never pay a tree service or any contractor for that matter, up front for a job. Be careful of who you hire. Some tree cutters who drive by asking for your business most likely are not insured, only accept cash, and are not professional.
Compare Estimate Fairly
If you receive 3 or 4 estimates, they will range greatly. For example, you may receive a low bid for $1800 and a very high bid for $4000. A few others will be close and in between around $2800-3200- these are most likely the two companies you will want to consider using. It is not always best to go with the lowest bid for tree work. Look closely at all bids, research the company and ask questions! When you get quotes, make sure everything is included in the price. Many times we get customers that call with debris left that is so large that they cannot manage it. Also, the homeowner doesn't realize the stump grinding was not included in the price. Kelley's Tree Service will specify if debris will be hauled away and 100% recycles all debris collected from customers. This is accomplished with one of our Diamond Z 1463 tub grinders that reduces all wood and debris to produce shredded mulch that is sold to paper mills as fuel wood. Not all tree services have the ability to maintain their own debris; leaving dump fees another factor to consider when comparing prices for tree work.
Latest Insight
Please check back from time to time , we update these post on a weekly basis. If you have any questions or concerns please reach out to us by email below.
The Tree Log
Experienced Tree Climber with Foreman Experience , Must have drivers license with good MVR.
Read More
Experienced Heavy Equipment operator/ class A CDL with good MVR and Foreman Experience
Read More